Home
presentation of the Institute of management of urban techniques
presentation of the Institute of management of urban techniques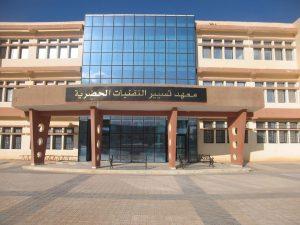 A brief history of the institute:
The Institute for the Management of Urban Techniques is one of the newest and most important institutes at the Algerian University, established in the year 10/17/1981 in Medea as a national school for the management and urban Techniques according to Decree No. 81/278.
By Decree No. 286/86 of 04-11-1986 transferred to the higher institutes of higher education in M'sila.
To specialize in the training of high technicians in management and urban techniques, to constitute the three most important institutes of the University Center in M'sila.
He rose to the ranks of an institute according to Decree No. 91/479 of 12/14/91 according to Decree No. 01/274 as the first class graduated from him in 1994.
Institute of management of urban techniques